By using this site, you are consenting to our use of cookies. To find out more visit our privacy policy.
Stay up to date with PTPAC activities, news, and events.
Check out PTPAC, the political action committee of APTA's news, updates, and information on upcoming events.
You can stay updated on the latest advocacy issues by getting involved with APTA's Advocacy Network, free to APTA members, by signing up for the PTPAC Newsletter, and by being inspired by what others are doing by reading member blogs, participating in APTA Live webinars, and engaging on Twitter and Facebook.
---
Get PTPAC News
Receive the quarterly PTPAC newsletter, featuring articles on what's happening in election races across the country, PTPAC events, and the importance of PTPAC on Capitol Hill.
---
APTA Advocacy Network
The APTA Advocacy Network keeps APTA member advocates connected and engaged. Receive special legislative updates and action alerts when we need your voice.
PTPAC and Advocacy Related Perspectives
PTPAC Events and Activities
We're constantly working to connect with legislators — and each other — to deliver and strengthen PTPAC's message. Donations to the PAC help to support events that allow us to grow and empower the profession.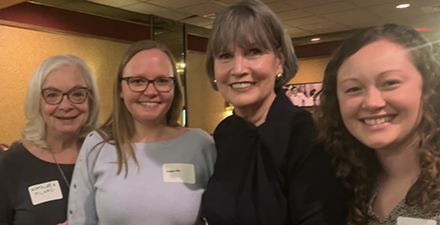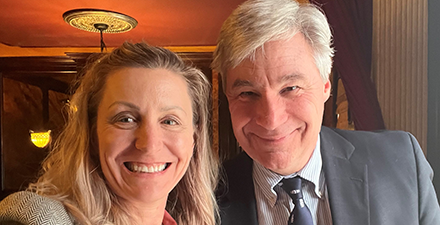 Images from left to right:
APTA members Kathleen Picard, Amanda Simone, and Sammi Meyer with Congresswoman Betty McCollum (D-MN)
APTA member Michelle Collie with Senator Sheldon Whitehouse (D-RI)
CSM PTPAC 50th Anniversary Celebration Balloon Drop
Contact PTPAC@apta.org with questions.